More capacity, exceptional service.
Trust RP Global Logistics with your full truckload solutions. Whether you're a small business or a multinational corporation, access reliable full truckload capacity anywhere. Leverage our network of thousands of carriers — owner-operators, nationwide fleets and everything in between — to access the equipment you need. Cargo and sprinter vans, large and small straights, refrigerated/temperature-controlled, open-deck/flatbed, RGN, step-deck, over-dimensional and heavy-haul, and other specialized capabilities are ready to move your freight.
---
What is truckload shipping?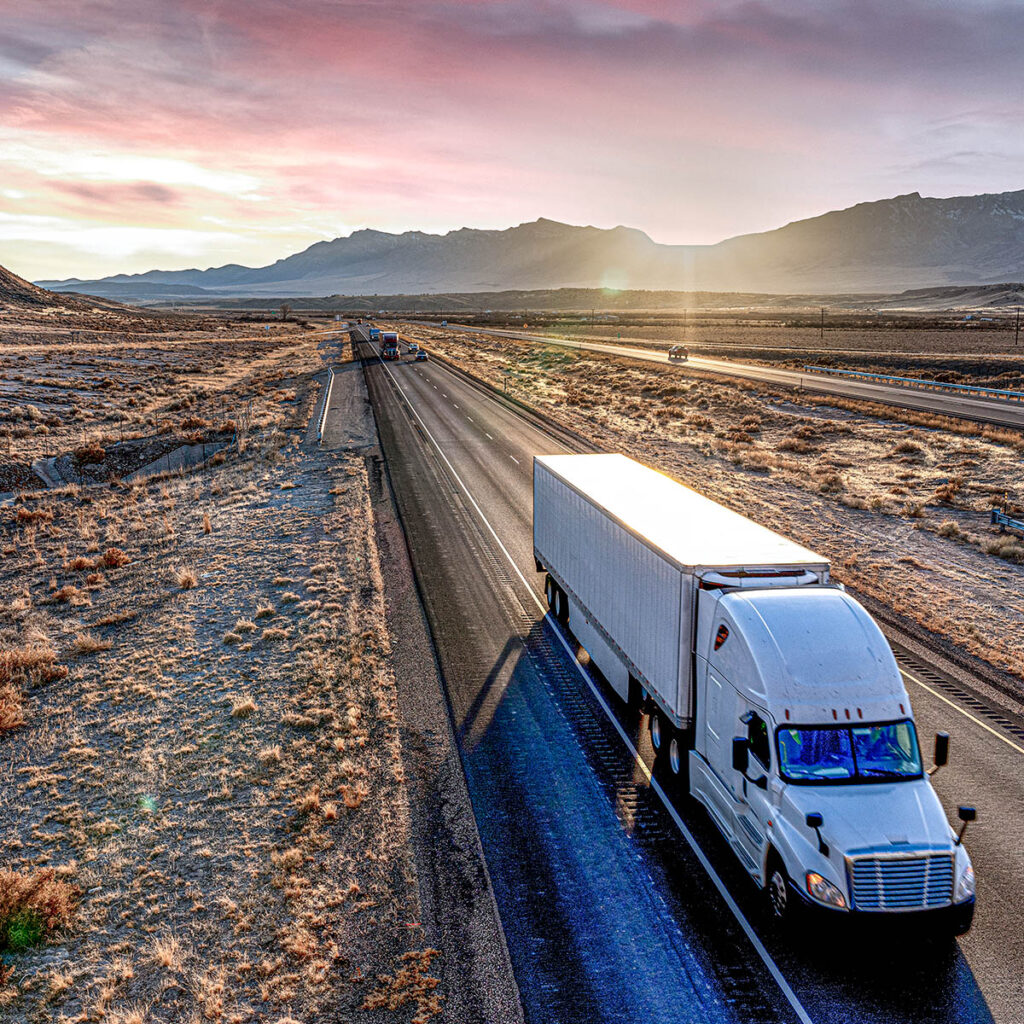 Truckload shipping, or FTL (full truckload) shipping, is a type of supply chain management in which goods are delivered directly to their destination. This eliminates the need for intermediate stops and helps ensure delivery times are shorter and more predictable. Truckload shipping typically refers to freight shipments that require a single truck for the entire load. This contrasts with LTL (less-than-truckload) shipping, which requires multiple trucks for smaller loads. With truckload shipping, you can get competitive rates on larger shipments and specialized services tailored to your needs.
Truckload shipping is an effective way to manage your supply chain efficiently and cost-effectively. When you request a freight quote, you'll be able to accurately estimate the total cost of transporting your load and ensure that it arrives on time. Whether you need to ship a large order of furniture or an oversized piece of machinery, truckload shipping is an efficient way to get your goods to their destination safely and quickly.
What is the difference between FTL and LTL?
FTL stands for Full Truckload, while LTL stands for Less-Than-Truckload. The primary difference between the two is the amount of freight being shipped. FTL shipments are larger loads that require an entire truck and trailer, while LTL shipments are smaller loads that can fit on single or multiple pallets.
In addition to the size of the load, the delivery time is another key factor in determining which type of shipment is best for a particular supply chain. Full truckload shipments generally take less time to deliver than Less-Than-Truckload shipments, as the load does not have to be sorted or consolidated with other cargo. As such, FTL shipments tend to have more competitive rates and may require fewer stops along the way, saving time and money.
What are the benefits of truckload shipping?
Truckload shipping has many advantages when it comes to transporting goods. Essentially, truckload (TL) is a cost-effective solution compared to less-than-truckload (LTL). With TL shipments, you have the entire truck dedicated to your load, meaning fewer stops and greater reliability. This also ensures a faster delivery time than LTL, allowing you to get your goods to their destination quickly.
In addition, TL shipments are beneficial for supply chain management since you can coordinate with one carrier for your entire shipment. That means better coordination with fewer intermediaries and a simplified process for all parties involved.